Ecommerce Analytics Software
Get the right answers. Make better decisions. Grow your sales.
Discover your profitability
Know the revenue and net profit each product, category, customer, region, or marketing channel brings.
Learn what sells
Learn which products sell best, and bring the most profit, as well as which are often refunded, and which don't sell at all.
See who's buying
See which customers have spent the most, which are the most loyal, and which receive the most refunds.
See big picture at a glance
Always be on top of how your business is doing with SavvyCube's ecommerce dashboard. Identifying possible problems or opportunities early on enables you to act timely and proactively.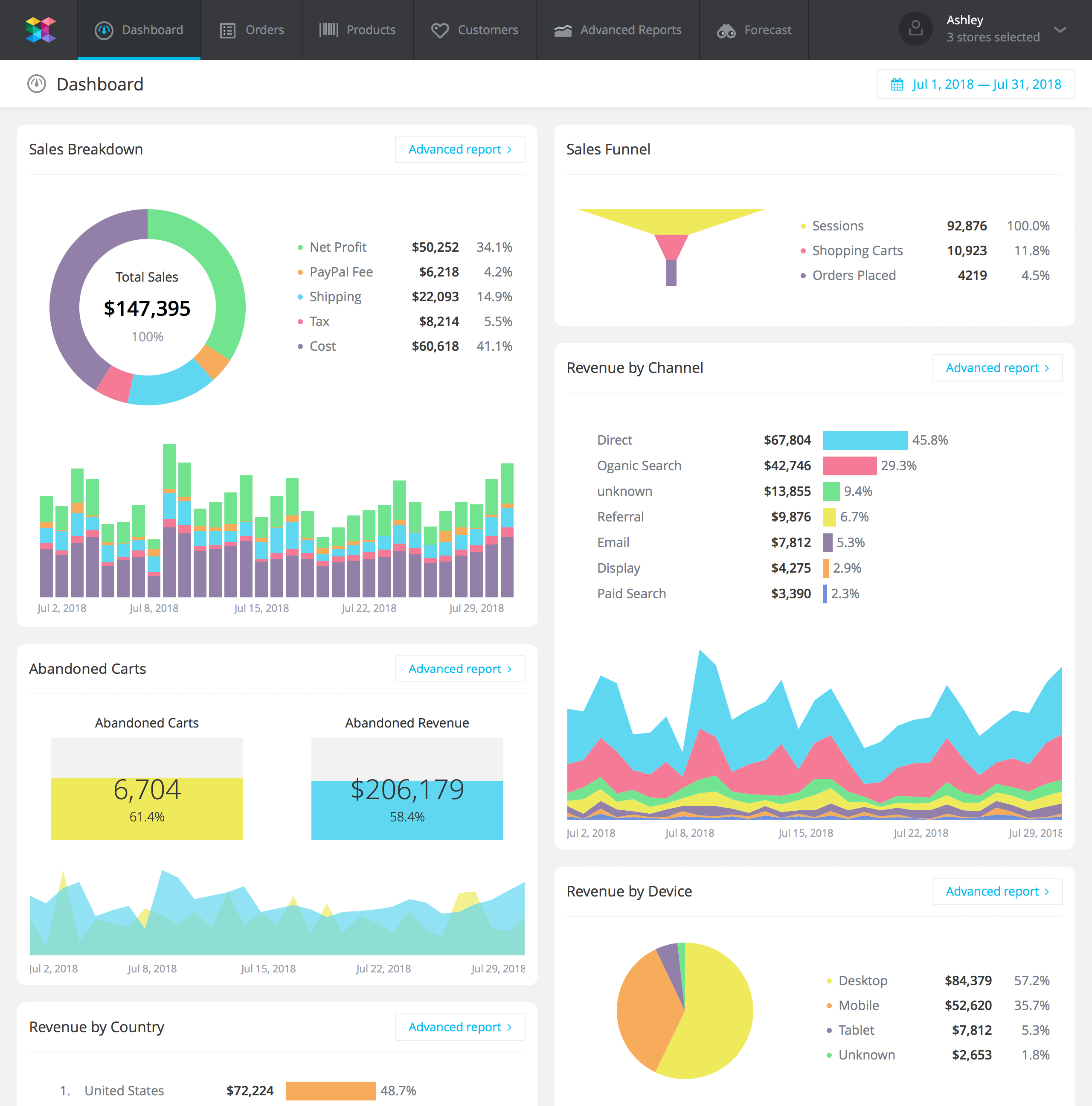 Know what sells and who's buying
SavvyCube's ecommerce analytics tools empower you to get a good idea of how well your products are selling, and help you make better merchandising decisions. Learn who your customers are, and how they're buying, improve their shopping experience, and increase order amount and frequency.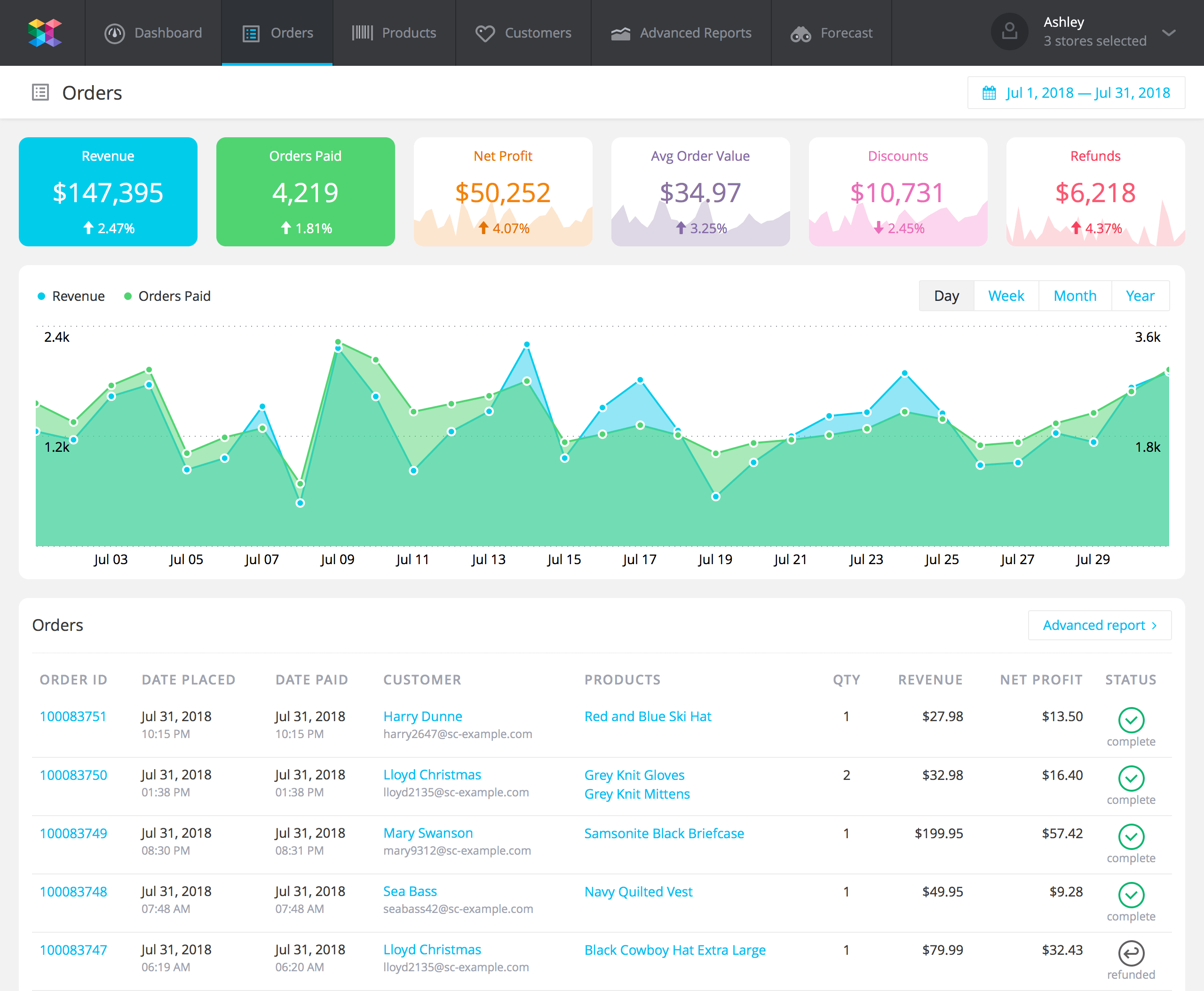 Find answers within your data
Get a deeper understanding of how your business is doing, and look at it from multiple perspectives. SavvyCube's advanced ecommerce reporting capabilities let you see where your customers are coming from, how they use your website, and how they buy your products.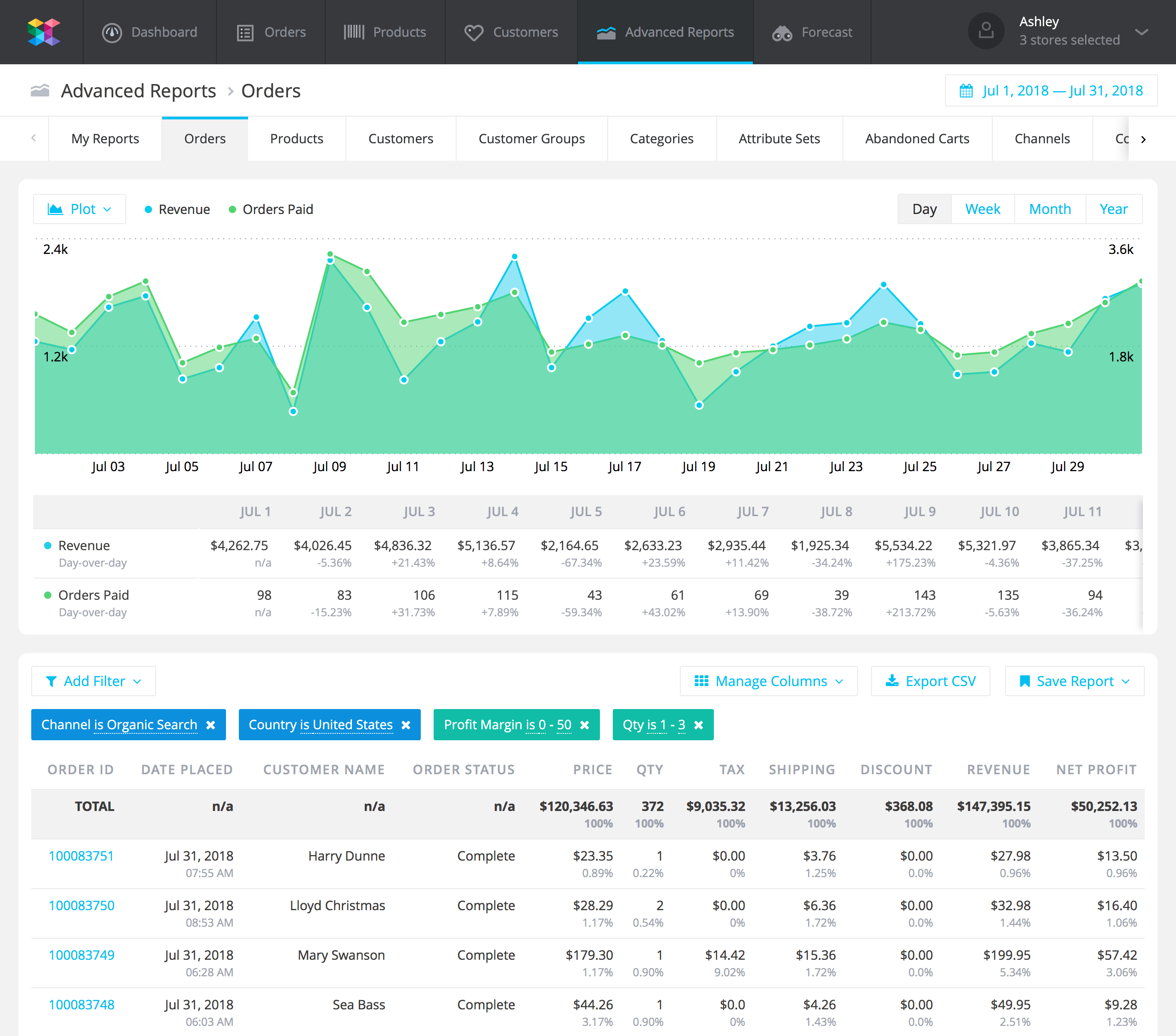 Created by industry veterans
SavvyCube is an ecommerce analytics software that was developed by the team that runs MageWorx. Over the last eight years MageWorx has developed over 50 Magento and Shopify extensions that helped more than 30,000 store owners to grow their businesses.

Try SavvyCube today!
Free 30-day trial. No long-term contracts.