Email Reports
SavvyCube's email reports help you stay informed about how your ecommerce business is doing. Anywhere from any device.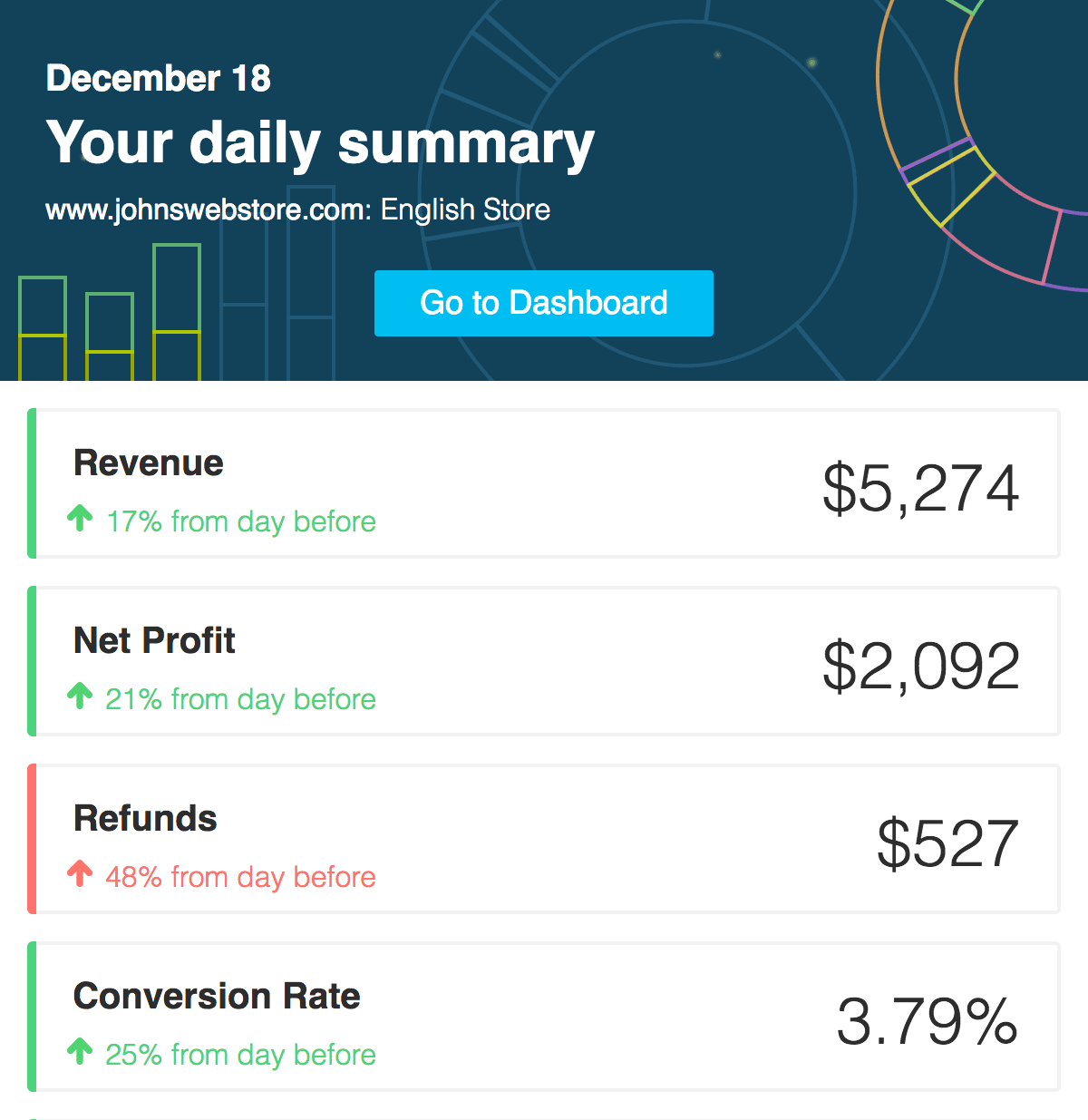 Who gets what, and when
Send regular performance updates to yourself, your teammates and your clients. You can choose to receive you report daily, weekly or monthly. You can schedule any number of email reports for any store, delivery frequency or addressee.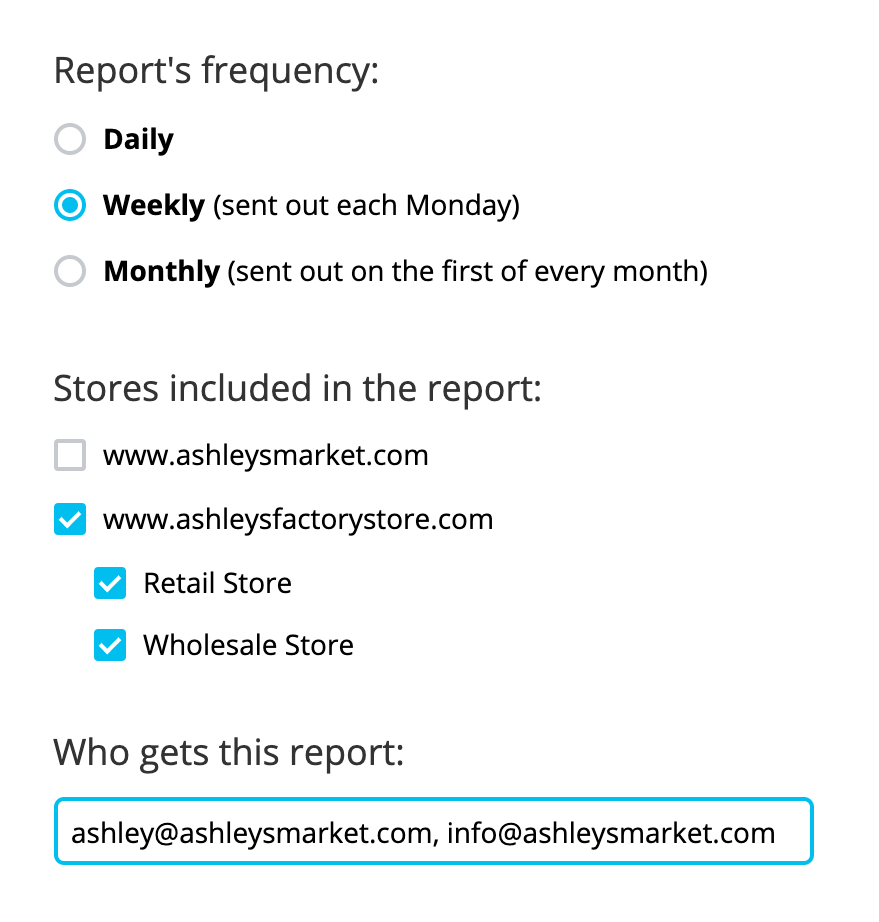 Meaningful metrics
Pick multiple metrics to include in your report. We've build a list of metrics for you to choose from based on their ability to reflect the performance of an ecommerce store.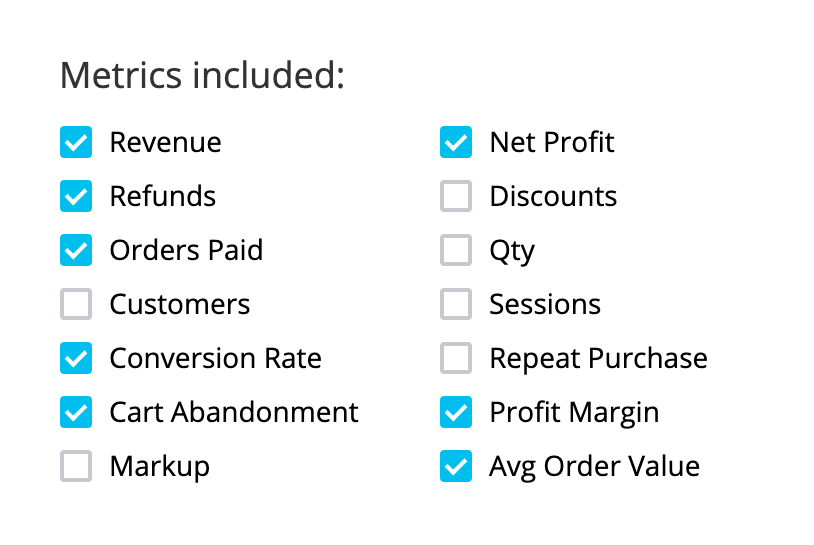 Top performers at a glance
Include one or several top-charts in your email report. See your top orders, top spending customers, bestselling products, and most converting marketing channels.

Deep insights
Include summaries of your custom reports and track particular segments of your customers, products, or any other dimension, right from your email box.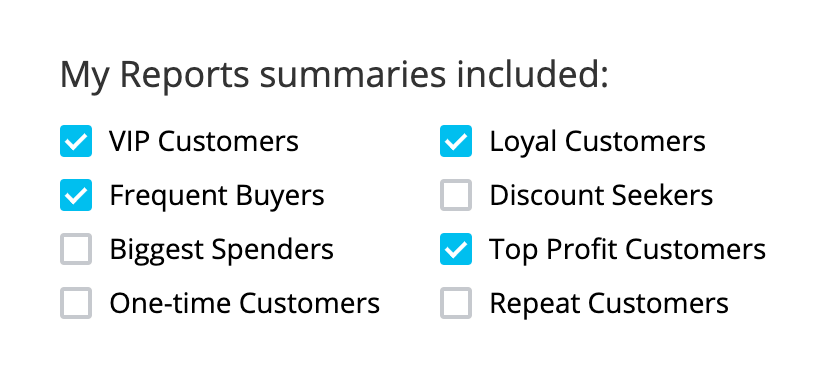 Try SavvyCube today!
Free 30-day trial. No long-term contracts.