SavvyCube Features
We've got you covered.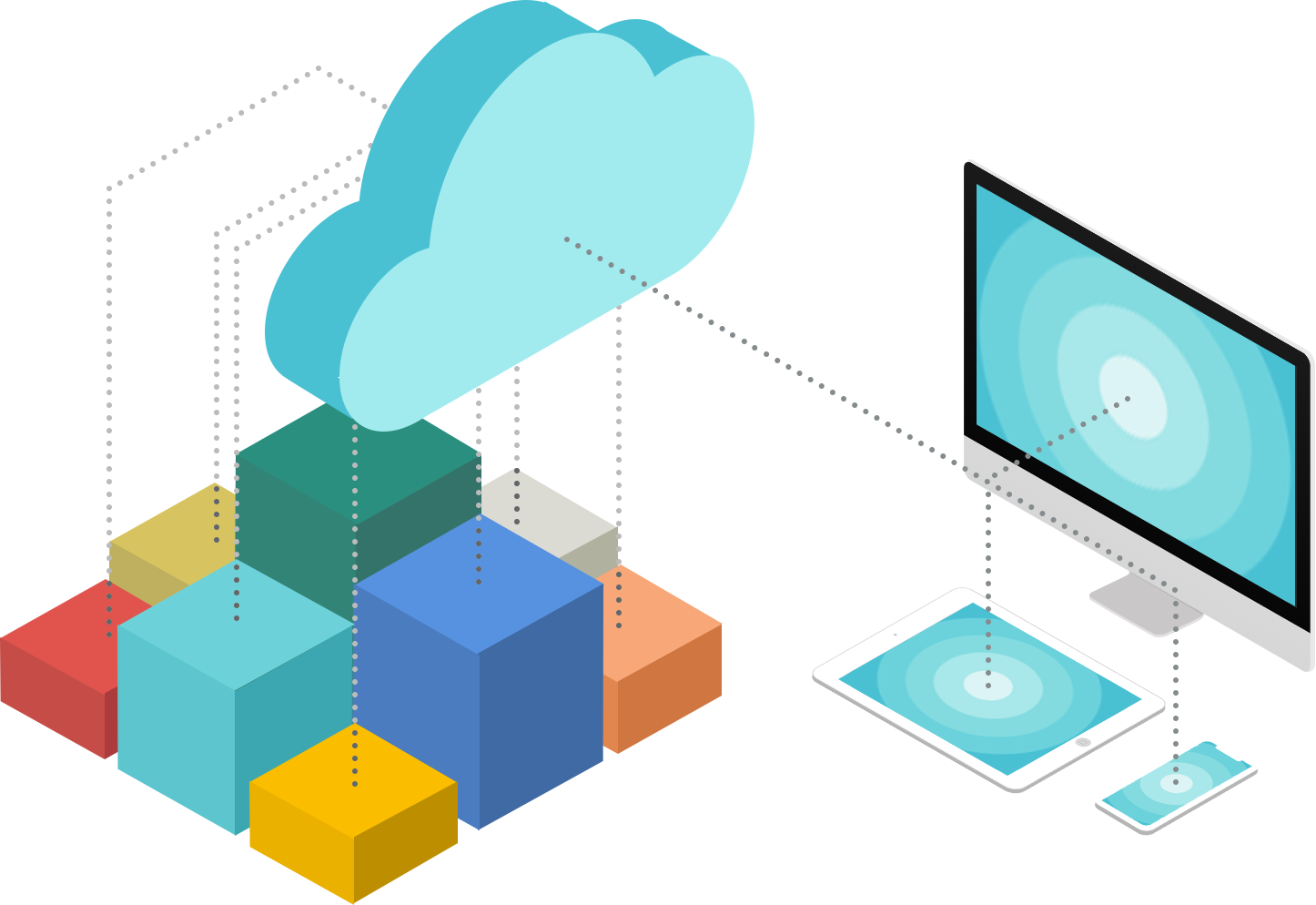 Connected and Comprehensive
SavvyCube aggregates all historical data from Magento, Google Analytics and PayPal, consolidates it all in one data warehouse, providing a complete view of your entire business.
Designed for Simplicity
SavvyCube creates a very powerful, yet extremely easy-to-use interface for your data, which works beautifully across all your devices.
Dashboard
Sales Overview
The revenue donut chart lets you quickly see what your revenue consists of in terms of product cost, sales tax, shipping and transaction fees. It also shows you how much of net profit you have left after all those costs.
Abandoned Carts
This chart can signal irregularities in your site's shopping or checkout process. This empowers you to find and fix the problem faster, recovering potentially lost revenue, and restoring customer loyalty.
Top Countries
Knowing the distribution of your customers across different regions helps you understand who your customers are, and can help uncover new potential markets.
Sales Funnel
This funnel chart depicts the retention of your visitors while they go through four major steps the shopping process: viewed a page on your site, viewed a product, added a product to shopping cart, completed checkout.
Sales by Channel
This chart depicts how your revenue is split across multiple marketing channels, which lets you monitor where your customers are coming from, and track how it changes over time.
Devices
Device information helps you understand how your customers use your site, and which device experiences could use some improvement.
Orders
Orders KPIs
See all your most important metrics for your orders: revenue, net profit, number of orders placed, amount refunded, average order value and quantity. Display your chosen metrics on the graph, and see how they change and compare to each other over time.
Orders Table
The report shows all your orders placed during a specified period. You can see who placed a certain order, which products were bought in that order, and what is the current status of that order.
Order Detail
The page shows detailed information related to an order, including customer name, email, customer group, list of products in the order, and order totals.
Products
Products KPIs
See how well your products are performing. Key product metrics include revenue, items sold, distinct products sold, average product revenue, and more.
Top Products / Top Categories
Quickly see which products sell best, and which product categories bring most in sales. Arrange it by quantity, revenue, or net profit.
Product Profile
See how a certain product has performed over time, getting insight into its profitability and conversion rate. Discover which customers bought this product, and which orders were placed with this product.
Customers
Customers KPIs
Get instant overview of shopper activity. Key metrics include revenue, visits, conversion rate, cart abandonment rate, repeat purchase rate, and number of customers who made a purchase during a specified period.
Top Customers / Top Customer Groups
See who your best customers are and which customer groups bring most sales. Arrange it by quantity, revenue or net profit.
Customer Profile
See how active a certain customer was over a period of time, how much revenue and profit that customer brought, and how many discounts and refunds that customer received.
Advanced Reports
Ecommerce Intelligence
SavvyCube provides sophisticated functionality allowing you to drill down into your data, and slice-and-dice it by multiple dimensions, metrics, and attributes. Such business intelligence capabilities dramatically reduce time spent on finding roots of various problems, or researching information you need to make a merchandising, marketing, or business decision.
Drill-down and Filter
You can easily drill-down into your data through multiple dimensions to be able to see how your business is doing and uncover what's influencing its performance the most. You can also filter your reports by dozens of metrics and attributes, allowing you easily narrow down your data and look at it on a granular level.
Custom Fields
You can instantly add or remove fields from any report. Those fields constitute the combined metrics and attributes from Magento, Google Analytics, and PayPal.
Data Dimensions
Advanced Reports consist of eleven different dimensions, allowing you to look at your business from a wide variety of perspectives. Dimensions include: Orders, Products, Customers, Product Categories, Attribute Sets, Customer Groups, Channels, Devices, Geography, Operating Systems, Abandoned Carts.


Export Data
Once you've narrowed down your data and gotten the desired report, you can export it to a CSV file to be able to use this data outside SavvyCube. This is helpful in instances such as when generating a user list and exporting it to MailChimp to run an email campaign.


Visualize any Metrics
You can display any number of metrics on one graph to see how each changes over time, and how they all compare to each other.
More Features
Multiple Stores and Websites
If you have multiple websites and/or stores associated with your Magento installation, SavvyCube will be able to pull data from all of them. You can analyze each store individually, or view the combined analytics for them all.
Historical Data
Once you connect your data sources, SavvyCube starts pulling all your historic data that you have. Which means that you can start analyzing your business performance right away, without a need to wait for new data to accumulate.
Multiple Currencies
SavvyCube recognizes when you have several stores in different currencies and lets you analyze those stores separately in corresponding currencies. You can view combined analytics for any number of stores, provided they are in the same currency.
Sign up with SavvyCube today!
Free 30-day trial. No credit card required