Product Analytics
Track how your products are performing. Learn which products are most profitable and which sell more often. Discover the products that are hurting your bottom line, and see if you can turn it around.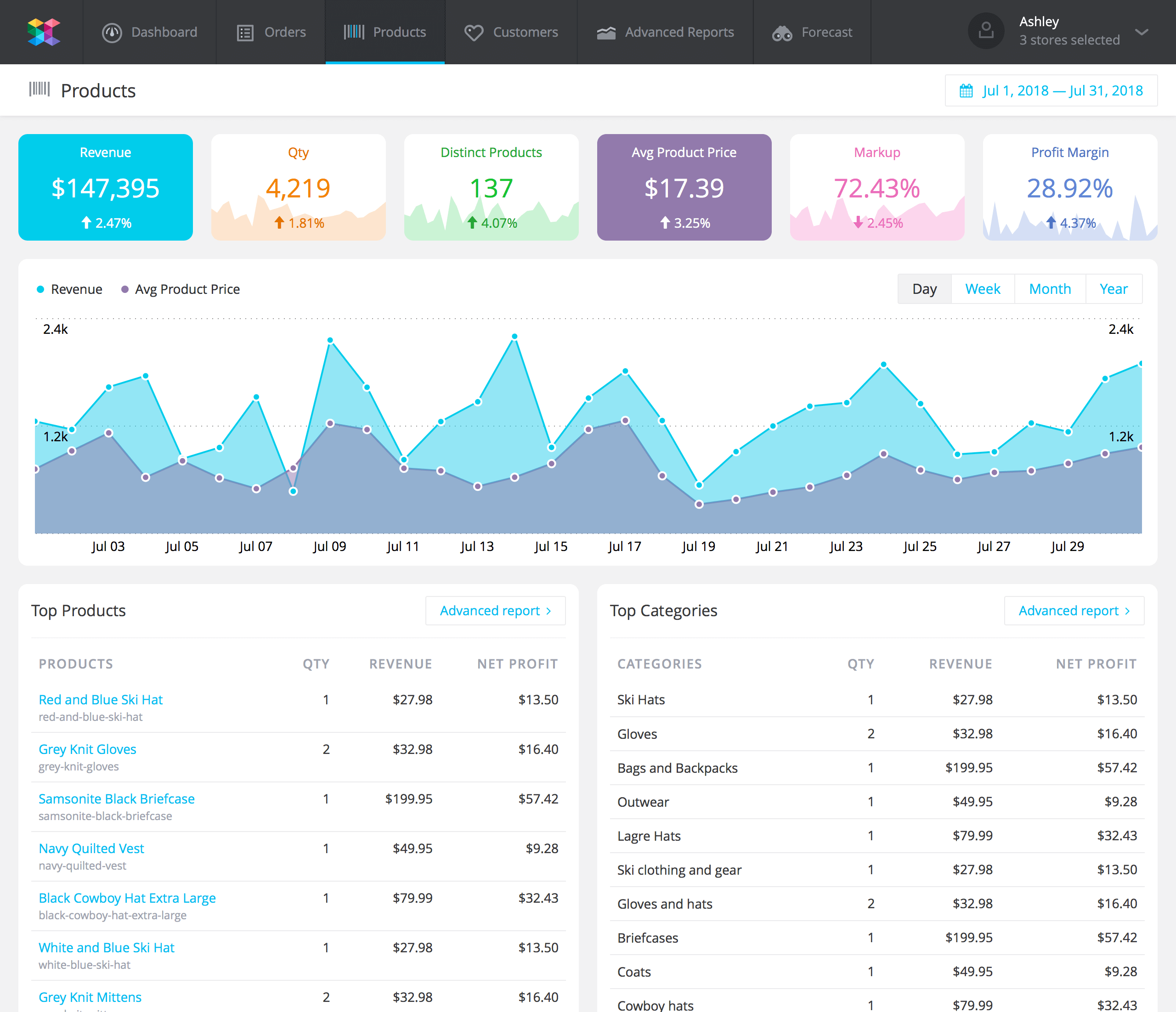 Product metrics & KPIs
Watch your key product stats such as revenue, quantity sold, profit margin, and markup. Analyze how they relate and change over time.

Top performing products
Quickly see which products sell best, which bring most revenue or net profit. Recognize outliers or new interesting opportunities at a glance.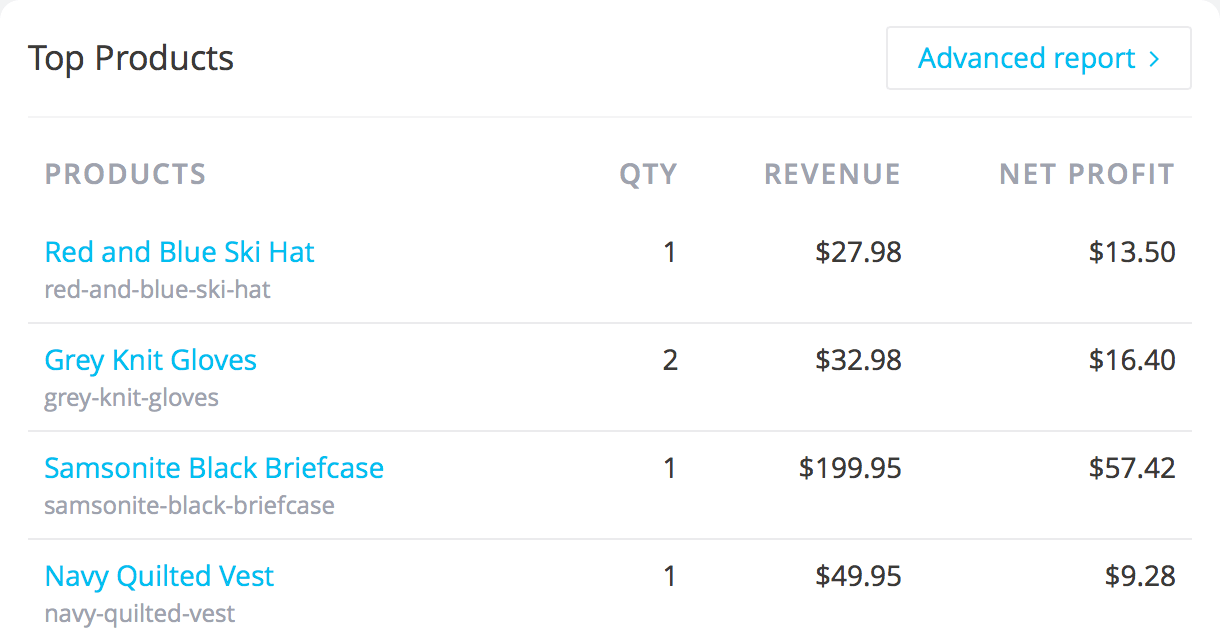 Top performing categories
Get an idea on which product categories are most popular in your store.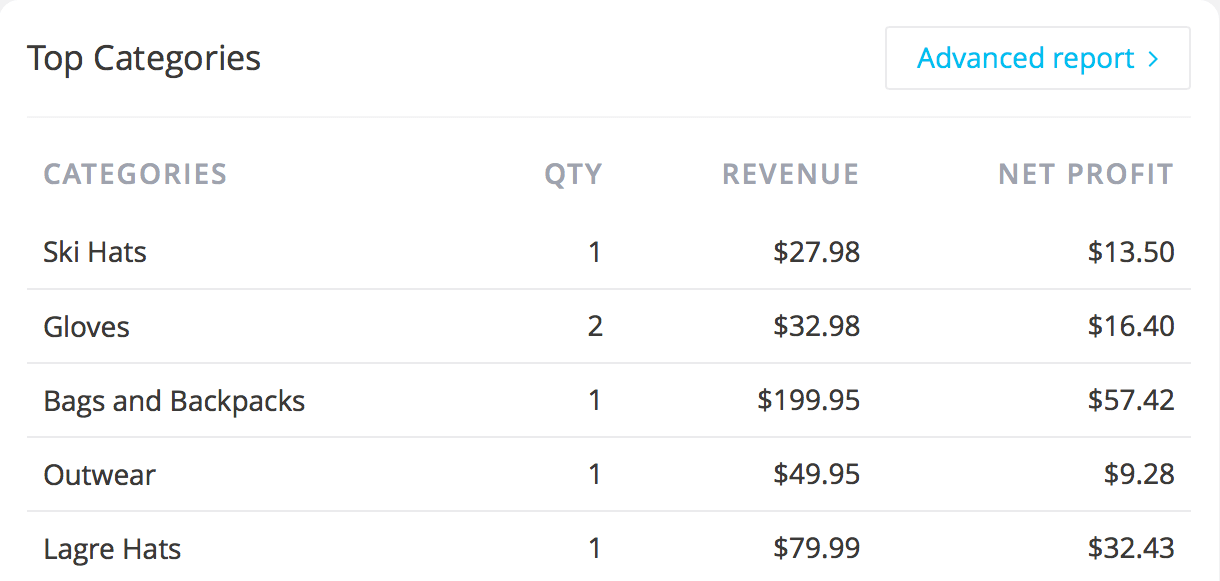 Product types
View our product report by one of the three product types: simple products, configurable products, and bundle products. Get the sophisticated merchandising reporting that is hard to achieve with other tools.

Product profiles
Product profiles give you in-depth insights into each product's performance over a period of time. Discover how much revenue and net profit a product brought, and how much got refunded. See all the customers who bought this product, and view all the orders that contain that product.