Shopify Analytics & Reports
Coming November 2018
Sophisticated analytics and advanced reporting to help you grow your sales. See which products bring most profit, which customers are most valuable, and which marketing channels convert best.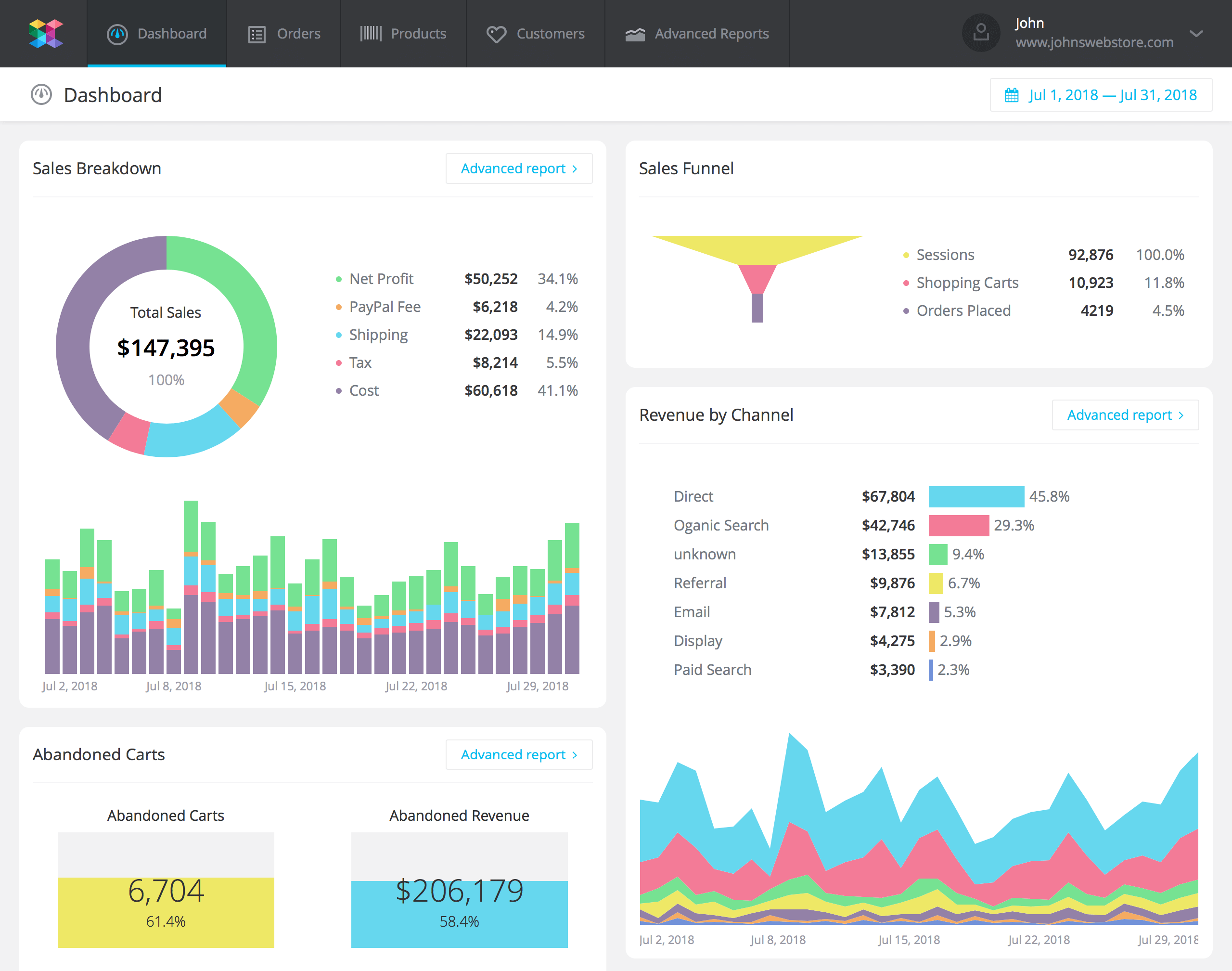 Shopify ecommerce analytics
See how your Shopify store is doing. Know who's buying what, and where they are coming from. Track your key success metrics such as revenue, net profit, profit margin, repeat purchase rate, conversion rate, refunds, transaction fees, and more.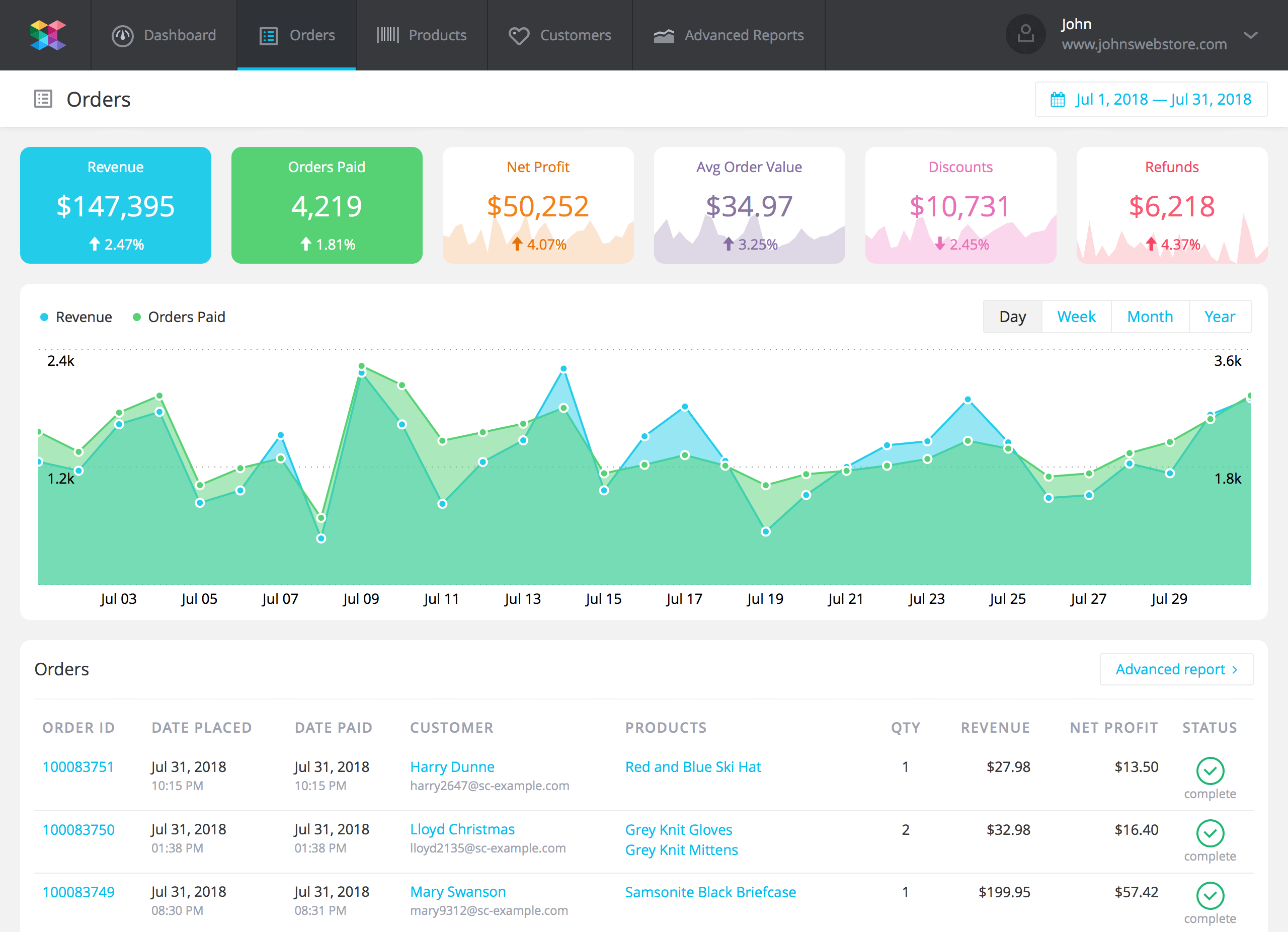 Shopify advanced reports
Get comprehensive, customizable reports for your orders, products, customers, marketing channels, and other key dimensions. Drill-down into your reports and filter your data by a number of metrics and attributes. Customize the columns of your report and export the data to be used anywhere else you might need it.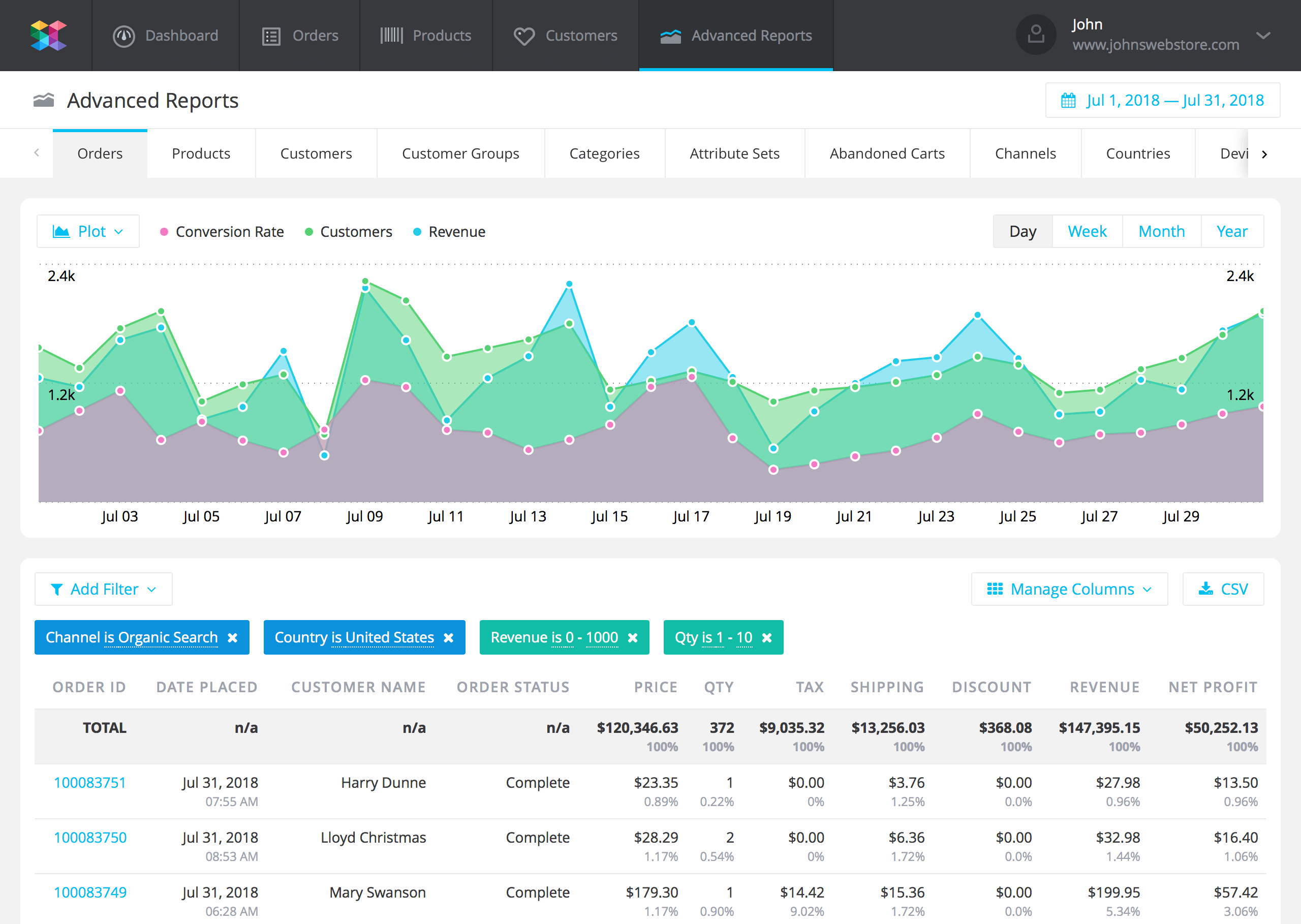 How it works
Connect your Shopify store
Install our official Shopify app and connect your store to SavvyCube with once click. If you like, you can connect multiple Shopify stores to the same SavvyCube account.
Specify cost for your products to get net profit
Our app lets you easily provide cost (COGS) for all your products and variants. Provide cost for multiple products in bulk, or add all costs at once with our CSV import.
Connect additional data sources
Connect your Google Analytics account to get insights into your conversion rates, sales funnel, and marketing channels. Connect PayPal to add your transaction fees into calculation of Net Profit.
Start getting invaluable insights
SavvyCube continuously pulls data from your data sources to make sure that any time you look at SavvyCube's analytics — you get a correct and current picture of how your store is doing.
Professionally built for Shopify
SavvyCube was created by MageWorx to work beautifully with Shopify. MageWorx is a Shopify Partner, with over eight years of experience developing solutions for various ecommerce platforms.