Ecommerce Reporting
Drill-down into your data, slice-and-dice it by multiple dimensions, metrics, and attributes. Reduce time spent on finding information you need to make a merchandising, marketing, or business decision.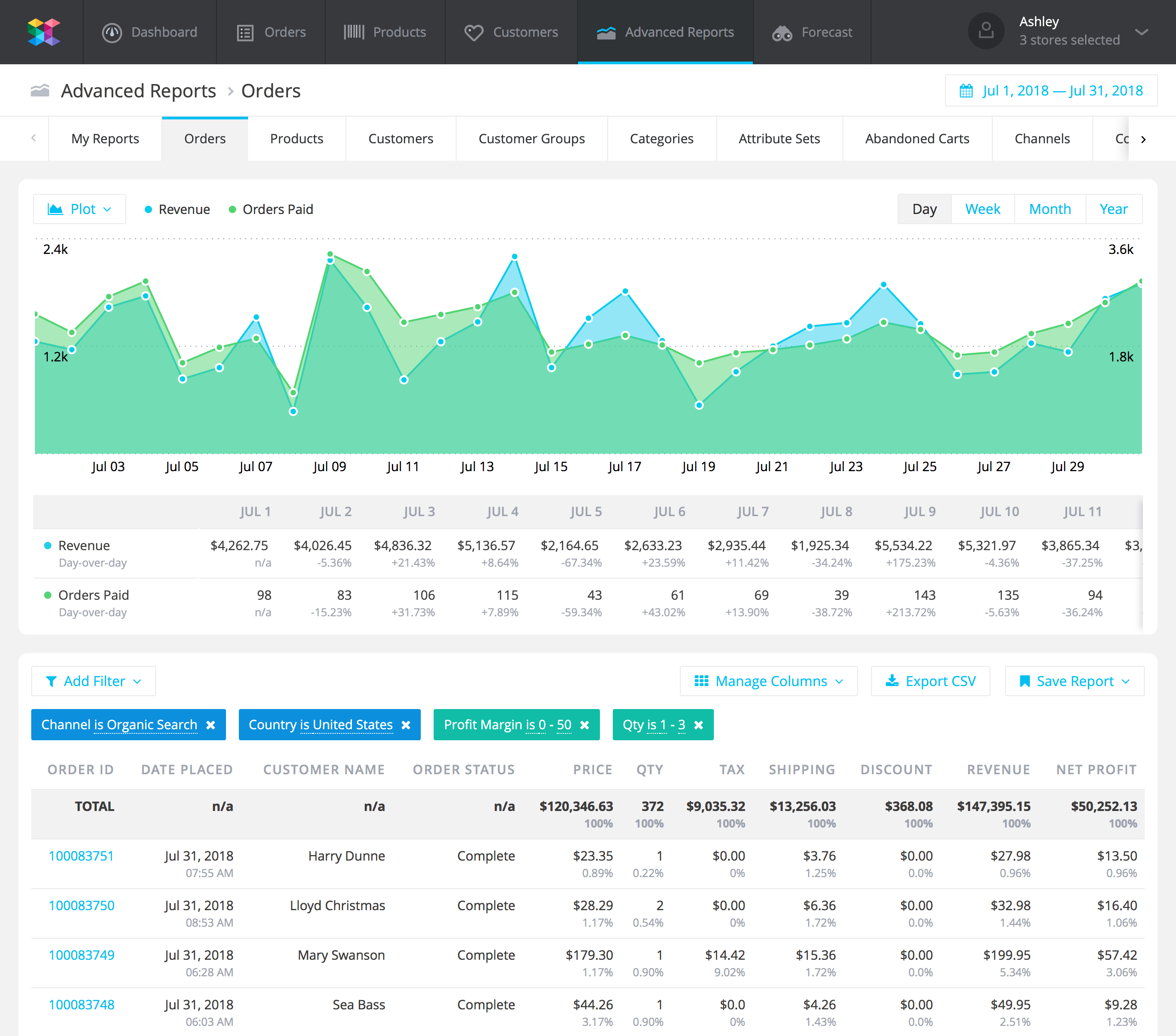 Advanced analysis
Advanced Reports is a collection of customizable ecommerce reports, that let you look at your sales data from different perspectives.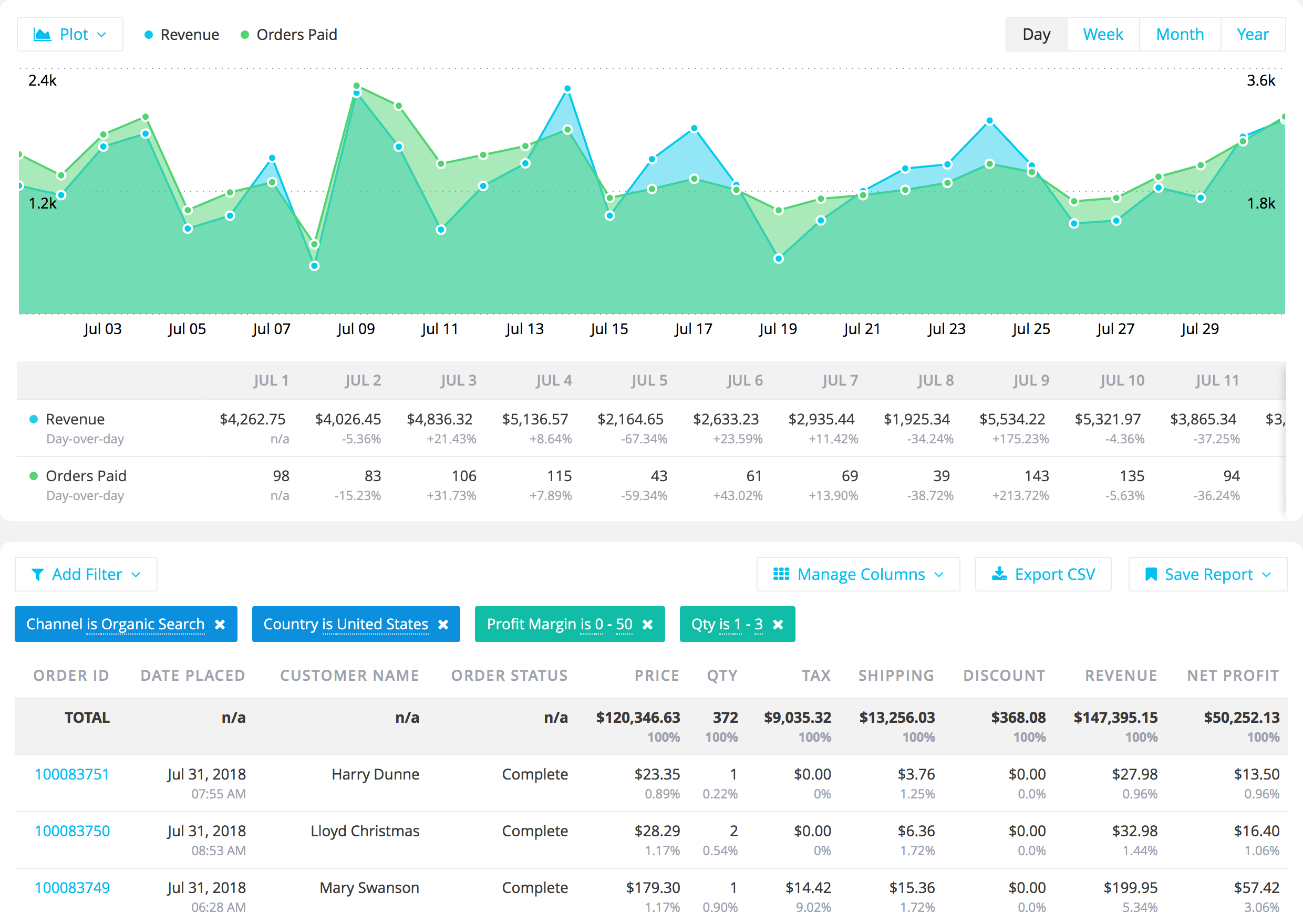 Drill-down into any dimension
You can drill-down into your data through multiple dimensions. This enables you to see how your business is doing and uncover what's influencing its performance the most.

Drill-down into a product to see how it's converting from different marketing channels. From there drill-down into a marketing channel to see which countries are bringing sales for a that product via that marketing channel. Pretty cool, right?
Filter down to the essence
Filter your ecommerce reports by dozens of metrics, attributes, and dimensions. Break though the data noise and get the insights that will actually help you better understand and run your business.

Add or remove fields
You can easily customize any ecommerce report by selecting which columns you want it to contain. You can choose from a large variety of metrics and attributes that are being pulled from Magento, Shopify, Google Analytics, and PayPal.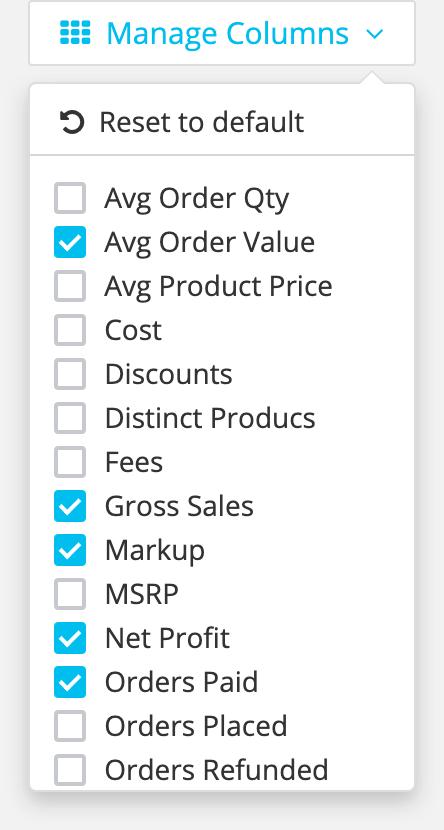 Save or export your report
At any time you can save your custom report's configuration to My Reports, and also specify who will be able to see it. From now on you will never have to build the same ecommerce report twice again.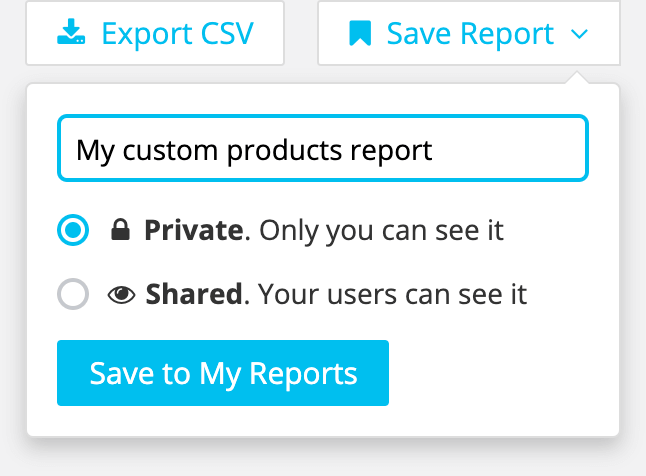 Manage all your custom reports in one place
SavvyCube lets you see summarized metrics for all your custom reports. Get instant insights into any segment of your ecommerce business.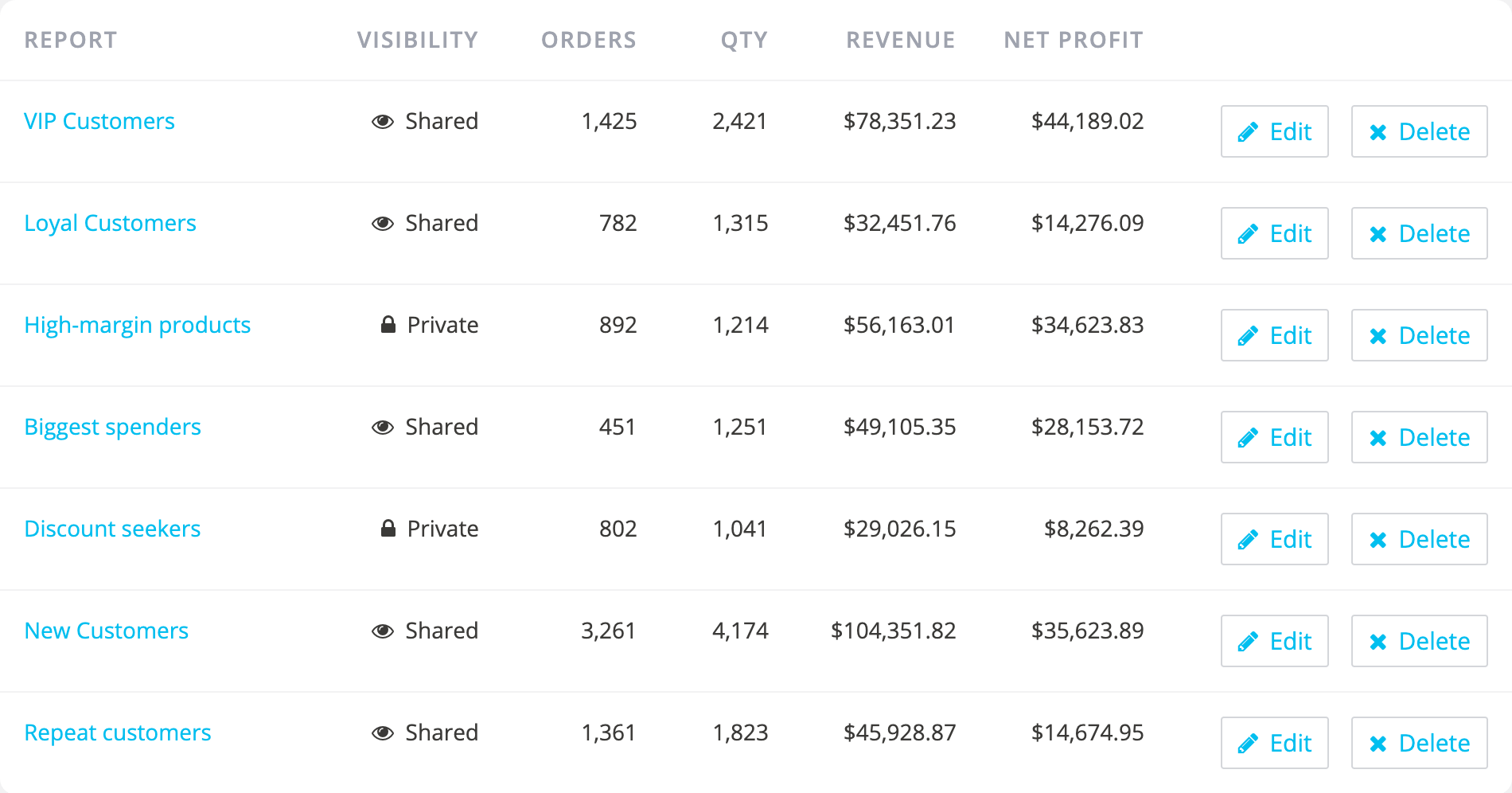 Try SavvyCube today!
Free 30-day trial. No long-term contracts.